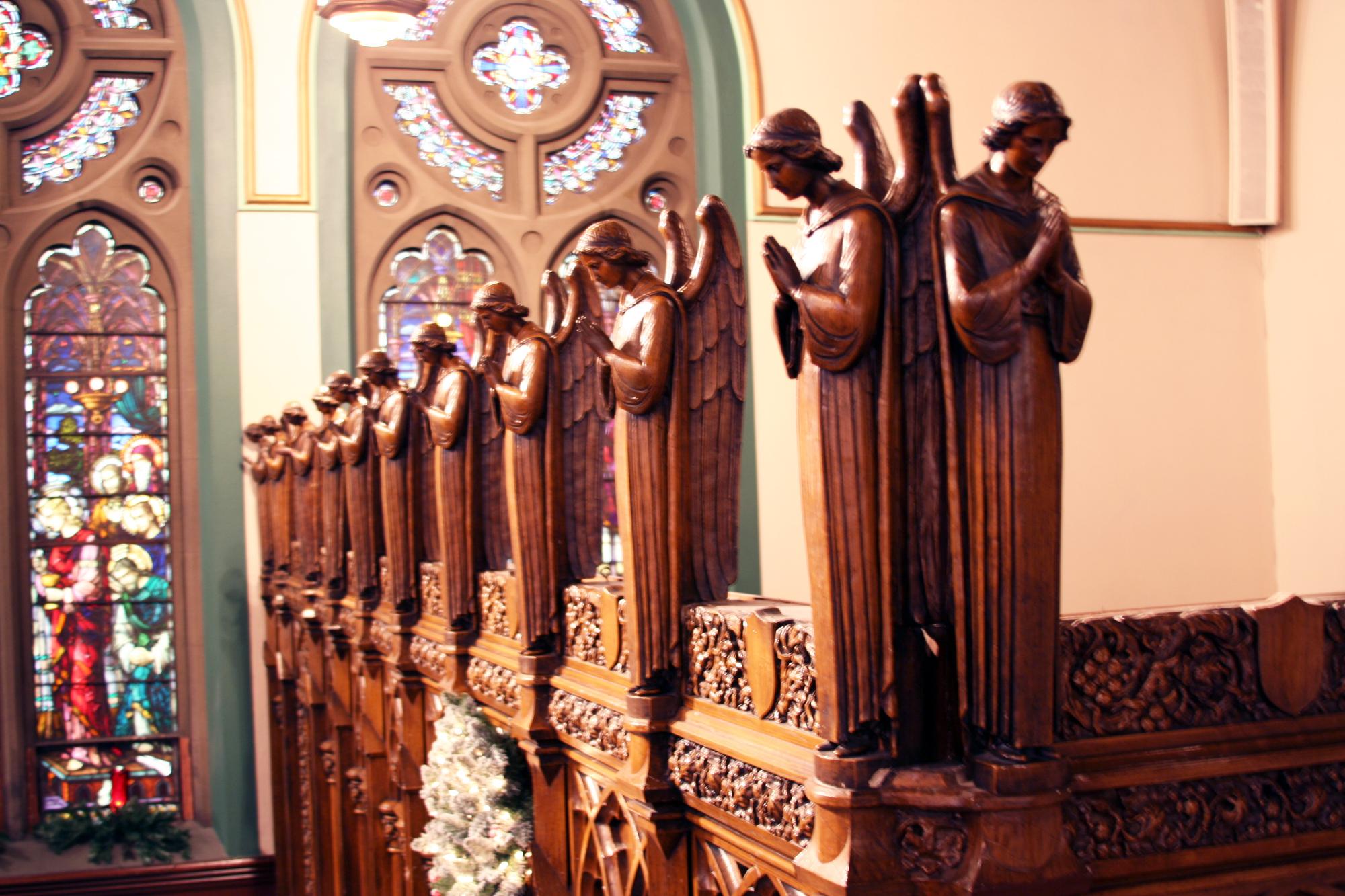 Atop the wall hiding the cloister, carved wooden angels face the community
A statue of St. Padre Pio between the two confessionals.
The beautiful and ornate wooden grillwork above the altar with the crucifixion.
The sandstone towers of St. Paul's Shrine
A close-up view of the crucifixion with the background taken away to show the wonderful detail!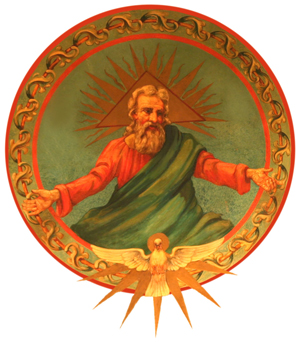 The image of God the Father and the Holy Spirit in the alcove above the altar.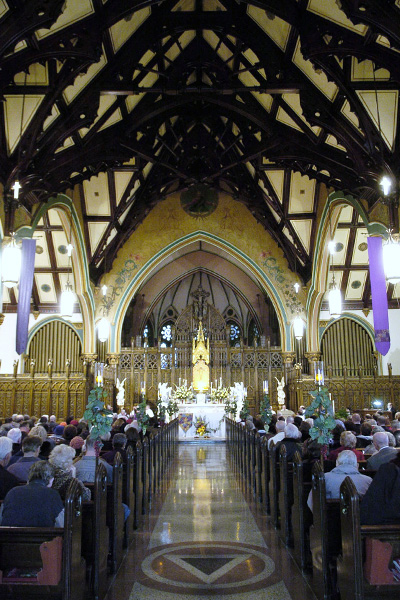 The interior of the Shrine from the entranceway.
Beautiful exterior photos by John Quinn