Welcome to the Poor Clares of Perpetual Adoration Website
". . . Heaven upon earth through Perpetual Adoration of the Most Blessed Sacrament
solemnly exposed in the spirit of Thanksgiving and Reparation on behalf of the world"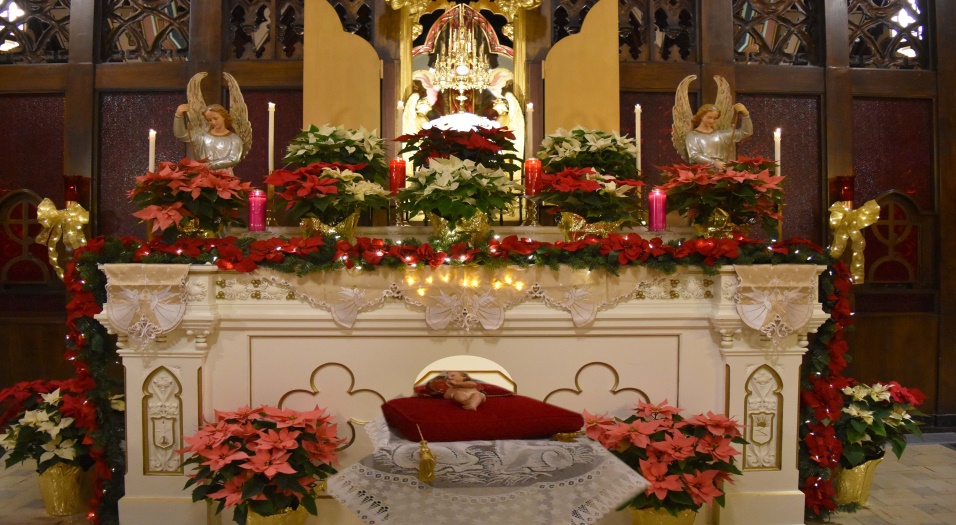 To help the Sisters with their daily needs, and especially with their utility bills,
please click on the "Donate" button below which will take you to our Donation Form.
Christmas 2018 Schedule
O COME LET US ADORE HIM
The Poor Clares of Perpetual Adoration would like to extend an invitation to you and your loved ones
to join us on CHRISTMAS EVE for Mass at the Shrine.
CAROLS begin at 7:00 PM
MASS begins at 8:00 PM
CHRISTMAS DAY MASS is at 10:00 AM with Carols before Mass.
After Mass, coffee and delicious cookies lovingly and prayerfully baked by the Sisters will be served.

Special Christmas Gifts in our Gift Shop!
If you're looking for that "special" Christmas gift for a loved one, visit our Gift Shop where you will find truly inspiring Catholic presents.
The Sisters have ordered wonderful children's gifts like Saints stickers, DVD's, medals, Storybooks, Rosaries and Christian jewelry.
You'll also find Nativity scenes, statues, prayer books, Christmas cards, prayer cards and a whole lot more!!!
CLICK HERE to see some images of these special gifts!

DAILY SCHEDULE
Silent Adoration of our Lord in The Blessed Sacrament is open to the public
Monday thru Saturday 9:30am-2.30 pm, except during 12 noon Mass.
Sunday Mass 10am
Confessions Monday ~ Saturday at 11:30am
A Holy Hour follows Mass on Saturday which includes the Rosary, Divine Mercy Chaplet
and prayers for families and the world.